Andrew Ginter, VP of Industrial Security at Waterfall Security Answers, dives into cybersecurity worries for Nuclear amenities – how secure are fashionable nuclear electric power plants from cyber attacks? Test it out…
About Andrew ginter
Andrew Ginter is the VP Industrial Safety at Waterfall Safety Alternatives, a co-host of the Industrial Protection Podcast and the author of two publications on OT stability.
At Waterfall Andrew potential customers a workforce of specialists responsible for industrial cyber-safety investigate, contributions to benchmarks and restrictions, and stability architecture suggestions for industrial web sites.
About Ran Levi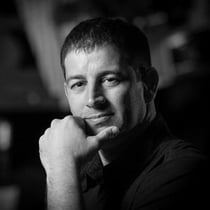 Born in Israel in 1975, Destructive Daily life Podcast host Ran examined Electrical Engineering at the Technion Institute of Technology, and labored as an electronics engineer and programmer for various Higher Tech organizations in Israel. 
In 2007, designed the common Israeli podcast Building Heritage. He is creator of 3 books (all in Hebrew): Perpetuum Mobile: About the history of Perpetual Movement Equipment The Tiny University of Science: A guide about all of Science (nicely, the vital bits, in any case) in bite-sized chunks Battle of Minds: About the background of pc malware.
About the Destructive Everyday living Podcast
Destructive Lifetime by Cybereason exposes the human and fiscal powers running underneath the floor that make cybercrime what it is today. Destructive Life explores the men and women and the stories guiding the cybersecurity industry and its evolution. Host Ran Levi interviews hackers and industry authorities, discussing the hacking culture of the 1970s and 80s, the subsequent rise of viruses in the 1990s and today's sophisticated cyber threats. 
Destructive Life concept music: 'Circuits' by TKMusic, accredited below Resourceful Commons License. Malicious Life podcast is sponsored and made by Cybereason. Subscribe and hear on your favourite platform: