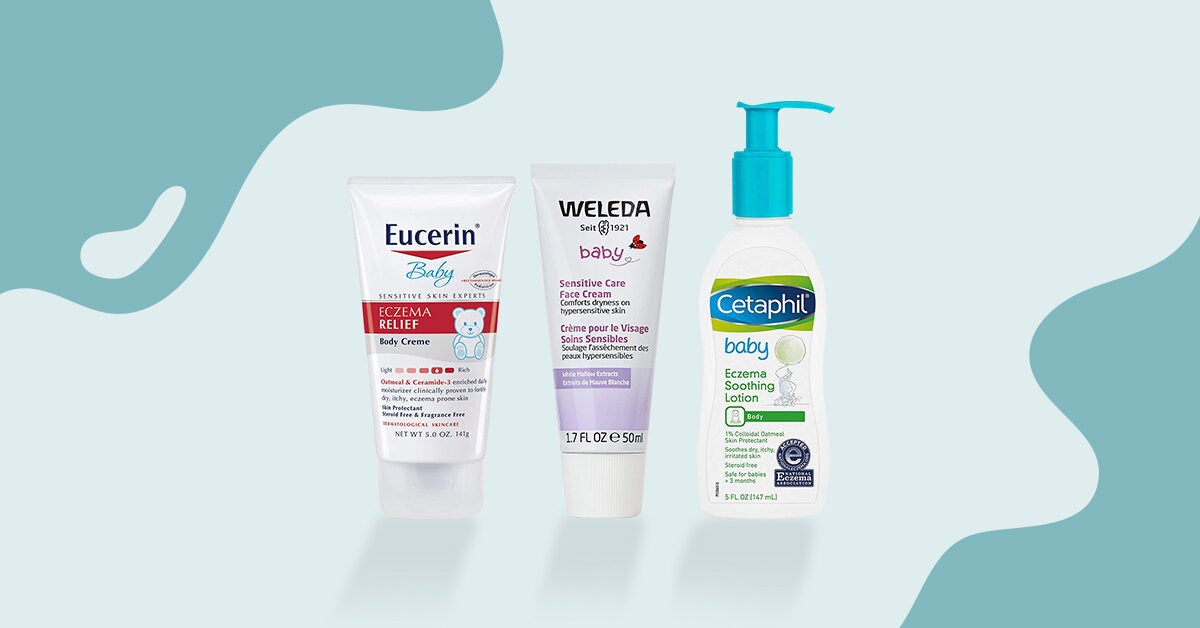 The 11 Best Baby Eczema Creams for 2021
When you think of a newborn baby, you probably have visions of smooth, velvety skin. After all, the phrase "smooth as a baby's bottom" had to come from somewhere. So, what do you do if you discover that your little one is itchy, flaky, and covered in a skin rash?
If you've found yourself in this position, welcome to the world of baby eczema. Sometimes, offering your baby a quick supervised soak in the bath (no more than 10–15 minutes) followed by eczema cream can help lock moisture in.
Which cream? Well, that's a tough question. You may find that your baby's skin responds better to some treatments than others. This means you might have to try a few to find the best choice for you.
To help you on your quest, we've selected what we feel are the best baby eczema creams out there.
So, how do you know which creams are more likely to be effective? You'll want to look for one that does not irritate your baby's skin.
You'll also want to make sure that it locks in moisture to help treat the current flare-up while also providing a barrier to prevent future flare-ups.
When choosing our favorite baby eczema creams, we tried to find ones that had a higher chance of success by considering:
whether it's a cream, lotion, or ointment
if it's fragrance-free
if it's hypoallergenic
Creams tend to be thick and good for all-day use, but they can include allergenic preservatives or fragrances that can make eczema worse.
Ointments tend to be very greasy and are not appropriate for "weeping eczema."
Lotions have fewer fats than creams, and they're usually water based. This makes them easier to rub into the body but less effective at moisturizing skin.
Just because a cream is organic or natural, it doesn't guarantee it's hypoallergenic, so you'll want to double-check for that distinction.
Also, we know that price can be a factor, so we made sure to keep that in mind.
Pricing guide
$ = under $10
$$ = over $10
Vaseline 100% Petroleum Jelly
Before rushing to the store to pick up some baby eczema cream, you may want to talk with your child's pediatrician.
With newborn babies, it's normal for their skin to go through some dryness and redness as it adapts to an arid environment. In these cases, it's frequently advised to leave the skin alone.
Your doctor can also rule out any other medical issues that might be at play. Or, they might advise you on which creams they prefer. Remember: When in doubt, don't hesitate to reach out!