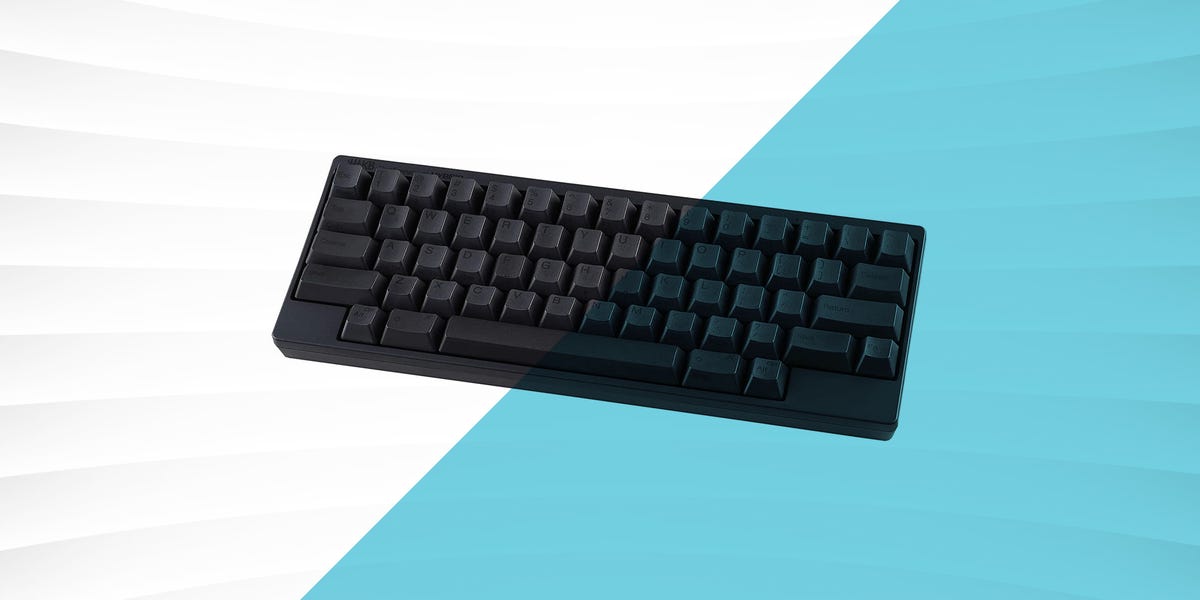 The 5 Best Keyboards for Programming in 2021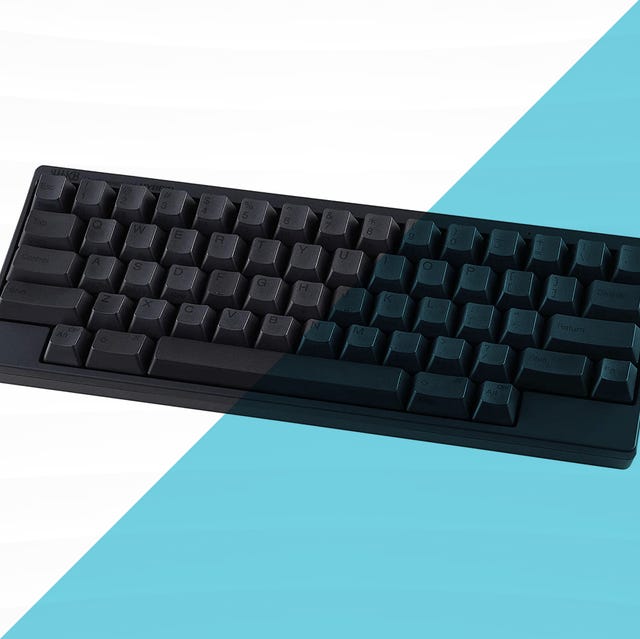 Staff, Courtesy of HHKB
When it comes to working efficiently, there is probably no more important component in a programmer's setup than a keyboard. As with any position requiring hours of typing, a comfortable, customizable keyboard can help boost productivity as well as stave off aches and pains caused by long days doing computer work. As such, upgrading from the typical, standard-issue keyboard that came with your computer to an ergonomic or mechanical keyboard can do wonders. Going wireless is another option as well, offering more versatility and freedom of movement.
What to Consider
Comfort: The chief concern when picking out a keyboard is comfort. A mechanical keyboard will intrinsically be more comfortable than a typical membrane keyboard, and will allow for quicker typing while providing tactile feedback. For even greater comfort, ergonomically designed keyboards can combat arm, shoulder, and wrist pain, so at a bare minimum, you'll want a comfortable wrist rest.
Customization: The ability to customize your keyboard to your liking and program macros and custom shortcuts for tasks you do repeatedly will allow you to work more efficiently by saving you keystrokes and time.
How We Selected
We read opinions on the best keyboards from such notable publications as PCMag, Reviewed.com, and Wirecutter, then determined, of those, which were the best keyboards for programming. The list below presents a cross-section of keyboards with different attributes and price tags so that you can find one that meets your budgets and programming needs.
Advertisement – Continue Reading Below
1
Best Overall
Kinesis Freestyle Edge RGB Keyboard
KINESIS
amazon.com
$199.00
The Kinesis Freestyle Edge RGB keyboard is quite simply one of the best keyboards on the market. Its fully split design means you can position the two halves of the keyboard as close or as far apart (up to 20 inches) as you like for maximum comfort. 
There is also an optional lift kit for enhancing its ergonomics and keeping your wrists at a neutral angle. The Edge's Cherry MX mechanical switches are extremely responsive and durable (they can withstand 50 million clicks). 
Plus, all 95 of its keys are programmable so you can create macros for repeated tasks. As such, you can personalize this keyboard to your liking; even its RGB backlighting is customizable.
Ergonomic design
Programmable keys
Highly customizable
2
Best Splurge
Happy Hacking Professional Hybrid Wireless Mechanical Keyboard
If you don't mind spending a little extra dough, this wireless keyboard boasts a minimalist, efficient design that offers a great feel when typing and won't take up much real estate on your desk. The key (no pun intended) differentiator here are its Torpre switches that lend it its hybrid name. They combine mechanical and membrane actuation so that they require very little force when typing. This makes this keyboard a joy to type upon. 
Additionally, you can pair it with up to four devices wirelessly, and it's equipped with a USB-C port should you want a wired connection. And if you wish to customize the keyboard, you can remap its keyboard functions by using the Happy Hacking Keyboard Keymap Tool.
Feels great when typing
Wireless
3
Best Budget
Microsoft Sculpt Ergonomic Keyboard
Microsoft
amazon.com
$129.99
An inexpensive option for upgrading your keyboard, the Microsoft Ergonomic Keyboard features a partially split design and a domed position to lessen wrist pressure. 
Combined with its large wrist pad, such features will make it easier to program for long stints. Its membrane keys aren't as tactile or as durable as those of a mechanical keyboard, but it still has a very comfortable feel. And with a separate number pad, it also offers versatility when it comes to layout on your desk.
Inexpensive
Easy to get used to domed design
4
Most Durable
Corsair K95 Keyboard
Corsair
amazon.com
$169.99
With an ergonomic detachable wrist pad and Cherry MX Speed Silver switches, the Corsair K95 Keyboard will help you get through marathon programming stints. It features 105 keys with individual RGB lighting and 1.2mm actuation for quick typing. 
Rated at 100 million keystrokes, this keyboard is one of the most durable money can buy. Plus, when you're done working, this keyboard can do double-duty as part of your gaming rig. It features N-key rollover and 100% anti-ghosting, as well as six dedicated programmable macros keys. It also has 8MB of memory for storing up to five lighting profiles.
Rated for 100 million keystrokes
Six macro keys
Not as ergonomic as some other keyboards
5
Great For Gaming Too
Razer BlackWidow Elite Mechanical Gaming Keyboard
This full-size keyboard from the gaming specialists at Razer is equally suited for programming and gaming. It features Razer Yellow Switches for speedy silent typing, while a magnetic wrist rest provides comfort while you're programming. 
The keyboard is highly customizable using Razer Hypershift to remap keys and keypress combinations, and also features rebind buttons. It also utilizes Razer Chroma for synching the 16.8 million colors of its individually backlit keys with games. Plus, it features dedicated media controls, as well as USB and audio pass through.
Rated for 80 million keystrokes
Individually lit keys
This content is created and maintained by a third party, and imported onto this page to help users provide their email addresses. You may be able to find more information about this and similar content at piano.io
Advertisement – Continue Reading Below